7.15.16EveryoneLinked + Solatube: LinkedIn Sales Strategy
The team at Solatube looked to EveryoneLinked as a creative and cost-effective way to expand their reach and increase sales nationwide. Solatube's top-of-the-line products, combined with EveryoneLinked's LinkedIn expertise, created a force to be reckoned with.
Solatube International is a worldwide leader and manufacturer of devices that transform interior spaces featuring bright, bold, and beautiful natural light.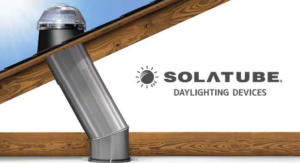 "Our experience with EveryoneLinked has been so valuable, we have expanded their services to our dealers nationwide" Bob Westfall, CEO, Solatube
Solatube's Goals
Solatube's goal was to effectively market their product line, increase sales, and build brand awareness within the clean energy construction industry. They were looking for an additional sales strategy that could easily integrate with their current sales and marketing efforts, as well as one that would generate a profitable ROI.
EveryoneLinked's Solution
Solatube partnered with EveryoneLinked in 2014, due to their social media know-how and cost effective, full service campaigns. By creating a customized LinkedIn sales strategy consisting of profile optimizations, content development, and drip campaigns, Solatube's LinkedIn presence and sales techniques were revolutionized.
"Working with EveryoneLinked has been a game changer for Solatube. Since implementing their LinkedIn sales strategies, we have seen a huge influx in sales." Bob Westfall, CEO, Solatube International
Results, Return on Investment, and Future Plans
The results Solatube achieved were so valuable they decided to expand EveryoneLinked's services to four corporate departments as well as their nation-wide premier dealer network. Harnessing the power of EveryoneLinked's strategies has made a lasting impact on Solatube's profit margins as they increase sales, line up lunch and learns with architectural firms, and add new dealers to their growing network.